Float Accounting can help you manage your crypto tax strategy to ensure you get the best possible tax minimisation outcomes. Our software will help you automatically keep track of your crypto transactions to make your end-of-year tax return much easier.

What Is Cryptocurrency?
Cryptocurrency is a form of digital or virtual currency which is guarded through high-level cryptography to ensure that counterfeiting or double-spending is close to an impossibility. This form of digital asset is rooted inside a network that is spread across a vast number of computers. By having this decentralised structure, it is outside the control of governments and central authorities.
Cryptocurrencies can be mined, or purchased from centralised and decentralised cryptocurrency exchanges, or directly from user to user. Gaining in popularity over the years because of their amazingly high value, fast and easy transfers, and being a decentralised form of currency, cryptos have become a popular trading instrument and store of value for businesses as well as private individuals throughout the world.
Book A Free Consultation
Why do some people invest in Cryptocurrencies?
With its high level of security and the ease and speed by which cryptocurrencies can be used for a vast array of transactions, they are considered to be transformative technology that will change industries as we know them. The incredible growth seen by cryptocurrencies throughout the years and the increasingly widespread adoption of this form of money has made it a highly valuable commodity and a very viable investment opportunity.
Many early adopters of cryptocurrency have become ver wealthy. This is because cryptocurrency investments can generate high profits while carrying high risk. Over the past decade, cryptocurrency markets have seen explosive growth to market caps of $1+ trillion USD.
Book A Free Consultation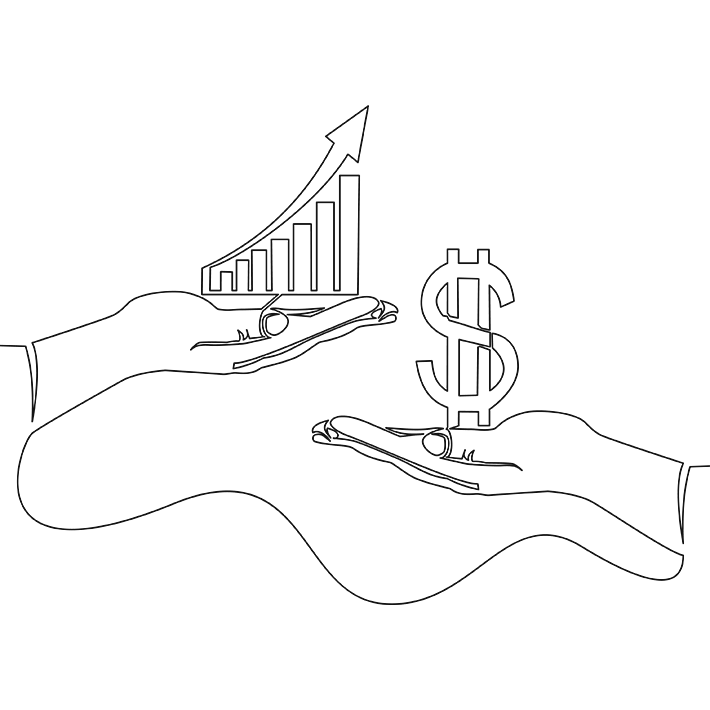 What Can We Do For You?
Float Accounting has a team of accountants, Partners, and bookkeepers, with extensive skills, knowledge, and experience in Cryptocurrency investments as well as starting and growing businesses across Australia.
Along with our strong connections with well-established industry experts, we know the ins and outs of every stage of your journey. We can:
Design, Plan and structure yourself to comply with ATO obligations
Design plan and structure your Cryptocurrency portfolio to minimize your taxes and maximise protection for your assets.
Establish well-planned Tax strategies and well-executed action plans to ensure the best outcomes, and
Secure your financial data through cloud accounting.
Our team can do all this so you can focus on what matters most – growing your investment and doing what you must to build a better life for yourself and those who matter most to you.
Book A Free Consultation
Why Choose Us?
You choose Float Accounting if you want to –
Establish a compliant and tax-efficient portfolio that will increase profitability in the long term,
Acquire secure, intelligent and accurate, tax and compliance advice, which will assist you in making better decisions with your buys, sells or swaps,
Make well-informed decisions about your portfolio, and
Operate with the peace of mind of knowing upfront your obligations as a Crypto trader or investor.
Book A Free Consultation