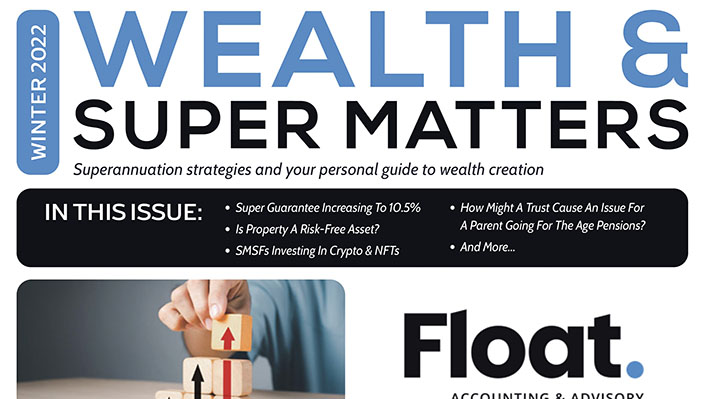 Super Guarantee Increasing To 10.5%

 

Is Property A Risk-Free Asset?

 

Is It Better To Buy The Cheaper Insurance Policy?

 

What Are NFTs?

 

SMSFs Investing In Crypto & NFTs
Move Early To Get Your Assets Valued This Year

 

How Might A Trust Cause An Issue For A Parent Going For The Age Pension?

 

Investing In Overseas Property
The information contained in this publication is for general information purposes only, and does not take into consideration your individual circumstances. You should obtain personalised professional advice before acting upon any information contained herein. To the maximum extent permitted by law, we accept no responsibility for any loss incurred by any person directly or indirectly due to any action taken or refrained from as a consequence of the contents of this publication.