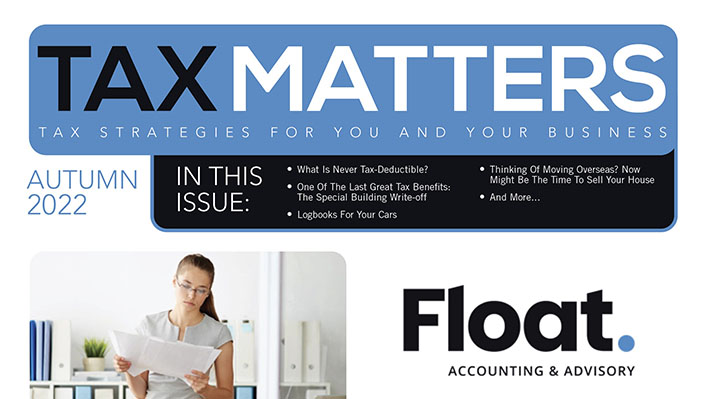 What Is Never Tax-Deductible?

 

What Tax Will Children Pay On Money Left To Them In A Will?

 

One Of The Last Great Tax Benefits: The Special Building Write-Off

 

Thinking Of Moving Overseas? Now Might Be The Time To Sell Your House

 

Who Are You Getting Your Tax Advice From?

 

Logbooks For Your Cars

 

Western Australian Doctor Prescribed Jail Time For Failing To Comply With Court Orders

 

Who Am I Connected To Tax-Wise?

 
The information contained in this publication is for general information purposes only, and does not take into consideration your individual circumstances. You should obtain personalised professional advice before acting upon any information contained herein. To the maximum extent permitted by law, we accept no responsibility for any loss incurred by any person directly or indirectly due to any action taken or refrained from as a consequence of the contents of this publication.