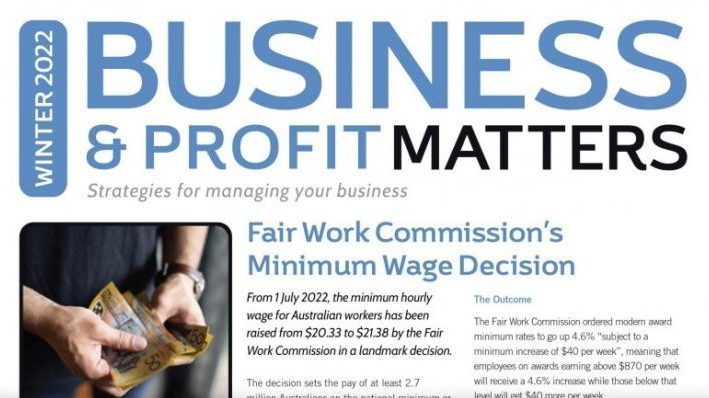 Fair Work Commission's Minimum Wage Decision
Wage Theft: Financial Crime Or Payroll Mistake?
Commercial Debt Forgiveness Rules: Natural Love & Exclusion

Classifying Casual Workers Compliantly

How Could Your Business Handle Mounting Costs As Inflation Rises?
Company Tax Returns: What You Need To Have

Ready For Your Accountant

Proposed Labor Policies For Businesses
What's New This Financial Year For Superannuation & Your Business
Key Points For This Financial Year
The information contained in this publication is for general information purposes only, and does not take into consideration your individual circumstances. You should obtain personalised professional advice before acting upon any information contained herein. To the maximum extent permitted by law, we accept no responsibility for any loss incurred by any person directly or indirectly due to any action taken or refrained from as a consequence of the contents of this publication.